i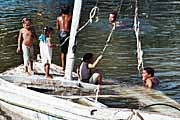 Welcome to Aswan
This website about Aswan gives offers and advices for people who like to travel on their own. The idea was, to create a website, which offers modules: services described in detail and with a fixed price. There is no haggling nor hassle. Aswan Individual is a network of top professional freelancers. Of course all guides are academic Egyptologists, captains and drivers have all education needed and licenses from the tourist police. Vehicles are all new, regularly checked, with air condition and also licensed by the tourist police.
The website has been designed from a tourist for Waleed, a licensed travel agent in Aswan, to organize trustworthy people: to honour their hospitality and honesty by publishing their services.
We wish you wonderful days in Aswan!


Benefits: With us you are free!
You pay for your driver / guide / captain / car / felucca: no matter if you are one or 8 people. You pay only for the service - not for each person.
Fees for permissions and 10% tax are already included.

No other tourist will be put in "your" felucca or "your" car!

All people involved in the "Network Aswan Individual" are fully licensed and very professional.

All vehicles (cars, boats) are new and stocked with all necessary safety equipment.

You will NOT! be brought to any papyrus-, spices- or parfumeshop (etc.), where other service providers usually "collect commission for bringing tourists". We will help you to keep away from mass tourism as far as possible!

You can give a tip, but no "baksheesh" will be asked from you!

After your return we appreciate to hear your opinion. If you have new ideas, if there is anything we could do better or to add informations to our website which could help other travelers we are very grateful. And of course we love to be praised!

Please see our guestbook for further proof.

"And the idea of Aswan Individual is the opposite of "packages" being sold all over the world. We are not one face from many service providers, and we dont see our guests as one face from many tourists, we are individuals, see our guests as individuals, with their individual wishes."
(Our answer to a travel agent who had been our guest and asked us to sell our offers as packages)


Follow traces of Ancient Egyptians ...

Aswan has so much to experience. Of course there are the temples like Abu Simbel, Philae during the day, Philae Sound and Light Show in the night, the Unfinished Obelisk, Kalabsha temple, the Tombs of the Nobles, Monastery of Simeon or the temples of Komombo, Edfu and - very special - Sil Sila (by car or felucca).
And: the Aswan of today is so vibrating and lively: you should visit the colorful market called Souk, visit the island Elephantine, stroll through our Botanical Garden, have a look from the Highdam and see Nubian Villages. Aswan also offers amazing modern art on the mountain for granit sculptures near Shallal.
Please see many more destinations on our website "culture"


Moses cruised the Nile in a basket ...
Feluccas will take you wherever you want: sail for hours or days: f.ex. cross the Cataract and enjoy selfmade coffee, sail to Sahel (Seheyl) Island, Gharb Aswan or even make a One-day-felucca-tour to see as much as you like. Camels for you or donkeys for children are waiting at the westbanks to let them ride to the Tombs of the Nobles or the Monastery of St. Simeon.
Trips with overnight on the felucca are the camelmarket in Daraw, Komombo, Silsila or Edfu. Or would you like to fish? Did you ever think about swimming in the Nile?
Would you like to travel with a Nile Cruise ship with stops at Komombo Temple and Edfu Temple?
Please see many more destinations on our website "felucca"


Visit more in Upper Egypt and Luxor ...
If you plan to visit Aswan on your own, we pick you up, offer drivers with limousines / microbusses with aircondition (if you like with guide) for the transfer to Luxor (including Komombo and Edfu, if you like also Esna Temple), El Kab, the camelmarket in Daraw or Silsila ...
Aswan Individual can also help you in Luxor. If you need a car / microbus (with guide) to visit the Valley of the Kings, the temple of Hatchepsut, smaller tombs, Karnak and Luxor temple or Abydoss and Dendara, please ask.


We love to help ...
A place, which is not touristic at all, but which I recommend to visit if you love animals, is the Brooke Hospital in Aswan: a charity helping working horses, donkeys and mules through free veterinary treatment.
Have a beautiful time in Aswan and please come back to visit the friends you will have made!
Please contact us,
warm regards from Waleed and all "Aswan Individuals" to care for your individual and carefree holidays in Upper Egypt
Note:
Due to price raises after the EGP was severly devaluated since 2016, Aswan Individual was forced to change prices from EGP to USD to give stability, as prices given on this website are fixed for long terms and include all fees, taxes, payment for service and vehicles.
January 2017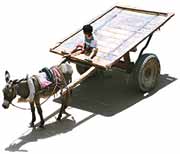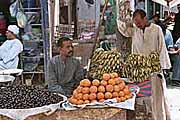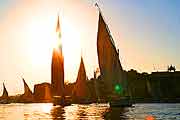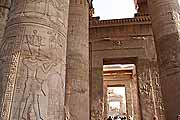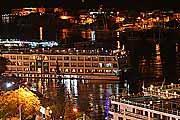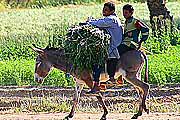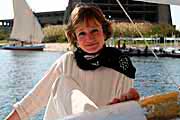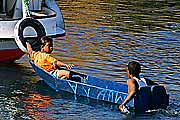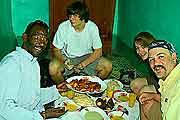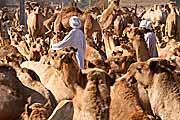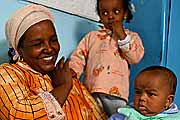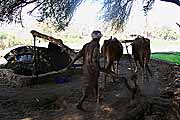 About Aswan-Individual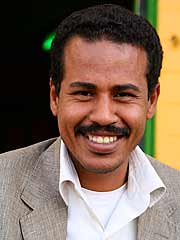 Waleed, licensed travel agent and first man of Aswan Individual (organises almost everything, but mainly guides, drivers, cars):

Waleed provides you with your own car or microbus, your own driver, your own guide, to take you wherever and as long as you wish.
Also for the Nile Cruises, he is "your" man.

Aswan Individual offers modules instead of "packages".
You put together what you like and if you need assistance with building your itinerary according to your taste, reserving hotel rooms, fix broken spectacles, even seeing a doctor: Aswan Individual will be at your side!

Email us: info@aswan-individual.com
Sero and more
Nubian Felucca-Captains
loves to introduce you to
Nubian Culture and the Nile

... to invite guests to Elephantine or to other Nubian villages. The captains will share with you a relaxed time on the felucca.
Think of the felucca to be "your" sailing boat to sail wherever you like (not shared with others),
as long as you like and get out for sightseeing, where it is interesting for you and the felucca will wait at the beach until you are ready to continue sailing.
Comments from our guests
about Egypt, safety and Aswan Individual

Chris H. and family - from Australia but living in Cairo:
We recently organised a 3 day trip to Aswan with the help of Aswan Individual. Petra from the initial e-mail contact was incredibly helpful, full of useful ideas, and everything was clearly laid out upfront. And throughout the trip everything on the ground ran very smoothly and Waleed and his people genuinely wanted to help at every opportunity. When small problems arise (and they do - Egypt is still a 3rd world country) Waleed and his team do everything they can to help.
I have read a lot of the comments from other travellers and in your consideration of a) visiting Egypt and Aswan, and b) using Aswan Individual, I ask you to consider the following points:
1. Egypt, and especially Aswan, is a very safe place to visit. I live here with my wife and young children and provided you avoid the obvious "hot spots" as shown on CNN, then you will have a great holiday in Egypt (and especially Upper Egypt - Aswan & Luxor).
2. By travelling to Egypt you are truly helping the real people of Egypt, that desperately need your help. People in places like Aswan want to work, and by using companies like Aswan Individual (that provide a "fair product for a fair price"), this is the best help you can genuinely give. Yes you can probably find cheaper prices elsewhere at the moment, but this isn't necessary and every LE you pay truly helps. Behind the scenes each person you meet through Aswan Individual will have a lot of other local people to financially support - this extended family system of support is the backbone of Egypt.
So if you can visit Egypt and Aswan, then I highly recommend it to you. The history is truly remarkable, especially the ancient temples etc. The people used by Aswan Individual are truly local people that want to help you, and by using them you are also genuinely helping them. And every LE you spend will ultimately be spent by these local people on the basics of life that most Westerns simply take for granted.
Visited February 2013, copied from tripadvisor with permission from Chris H. (CMH1966 in tripadvisor)


Adam Wu, USA
... I would recommend Aswan Individual to others, and i really suggest you to tell other new comers about pocket picking and the tricks they use just to get the most out of you!!!
(visited Aswan in October 2013)
- Comment from Aswan Individual: please see our Website:
Last Advices for Independent Travelers


Jenica H. (London, UK):
... Egypt is unlike what you see on the news and read in the paper (especially Aswan). It is very relaxed, friendly & trouble free - but a great travelling experience.
Jenrene3 (London) in tripadvisor, January 2013


Debjeet (USA):
... And you were so correct about Aswan being a charming city. I only spent a few hours in Aswan, before leaving for Aswan; however, even in that little span of time, I thought that there was so much going on in that city. It seemed busier and more exciting than Luxor--which felt that it existed solely for the purposes of tourism. Aswan felt like a "real" city, if you know what I mean. ...
(Our guestbook, May 23, 2013)